Why New Zealand
1. CHI PHÍ DU HỌC THẤP
▶ Chi phí du học ở New Zealand thấp hơn từ 30-40% so với du học Mỹ do tỉ giá đồng đô la New
Zealand thấp và tương đối ổn định, học phí không tăng nhiều qua các năm. Giá trị đầu tư so với
bằng cấp nhận được là rất xứng đáng.
▶ Với học phí bậc Tiến sĩ chỉ ở mức 7,000NZD/năm và nhiều học bổng 100%, New Zealand là điểm
đến hấp dẫn nhất cho các du học sinh bậc Tiến sĩ
2. MÔI TRƯỜNG SỐNG TUYỆT VỜI
▶ New Zealand nổi tiếng thế giới về cảnh quan thiên nhiên tuyệt đẹp với rất nhiều núi non, sông hồ
và rừng cây.
▶ Là một quốc gia hiếu khách và giàu văn hóa, người dân New Zealand thân thiện và cởi mở với các
nền văn hóa khác.
▶ New Zealand được coi là một trong những quốc gia yên bình nhất thế giới.
3. CƠ HỘI VIỆC LÀM VÀ ĐỊNH CƯ
▶ Sinh viên hoàn thành chương trình Cử nhân, Thạc sĩ hoặc Tiến sĩ ở New Zealand đủ điều kiện xin
visa làm việc 3 năm sau tốt nghiệp
▶ Sinh viên có bằng cấp và kỹ năng đáp ứng nhu cầu tuyển dụng của một số ngành nhất định có nhu cầu tuyển dụng cao
Living in New Zealand
New Zealand is a very beautiful island nation in the southwest part of the Pacific Ocean, close to Australia. The area of this island nation is about 268 km2, including two large islands, the South Island, the North Island and some small islands.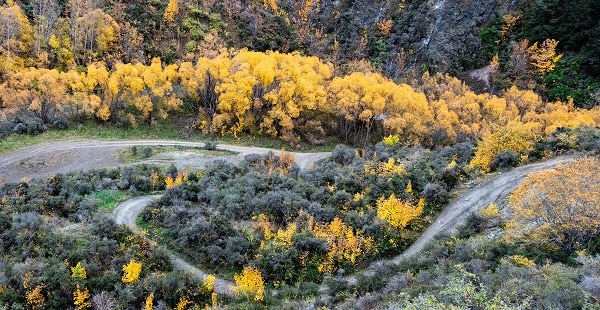 New Zealand has a temperate oceanic climate and a temperate climate, with an annual average temperature ranging from 20 -> 30 degrees Celsius in the summer and 10 -> 15 degrees Celsius in the winter. Unlike Vietnam, the distribution of seasons in New Zealand has a special feature. Spring usually falls from September to November, the weather is very warm and fresh. Summer lasts from December year -> February next year, the weather is usually warm and dry but not too uncomfortable or hot. Fall falls from March -> May and winter is June to August.New Zealand is an English-speaking country, according to the constitutional democratic political party itself. New Zealanders are known for their gentleness and love of their guests. According to the United Nations' Top 10 most livable nations, this beautiful island nation ranks fifth.
The reasons to choose New Zealand as a destination to study abroad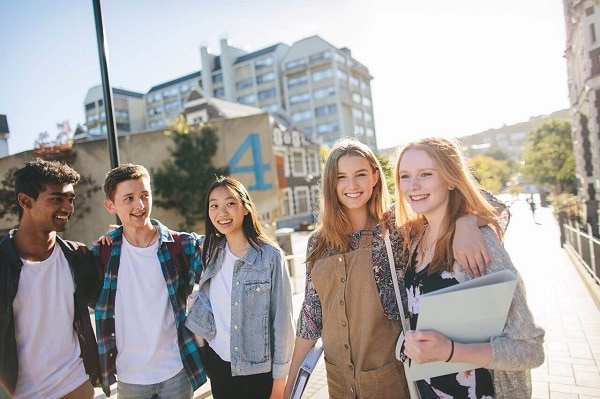 Highly appreciated not inferior to the UK, Japan, USA, Canada, Australia, ... New Zealand education is quite a lot of attention and attention of many international students in the world. So why is studying in New Zealand so attractive?
The cost of studying abroad is not too high
In order to encourage students to come here, the Government of the country has great preferential policies and one of them is that the tuition fees for studying abroad are also quite modest. Moreover, the exchange rate of Vietnam - New Zealand dollar is not so high, so the cost of living in New Zealand is quite cheap compared to other rich countries.
Good learning environment
New Zealanders are famous for being hospitable. Studying here you will study in an extremely friendly environment. Most international students in New Zealand have said that they can feel the enthusiasm of the natives and feel the homestay here as living with their families.
Job opportunities, very high settlement
Welcoming international students and attracting international students to work in the country after graduation as well as promoting the country's image to the world are highly appreciated by the New Zealand Government. If you meet the requirements, you can still stay in this country to work and settle as a citizen of New Zealand. Or working at the scrap purchasing company, environmental sanitation company here.
Education System New Zealand
High quality education system
The educational system in New Zealand is highly appreciated in the world. The reason for saying so is because the country has 8/8 universities in the top 500 universities with the world's best educational indicators.
Visa
The procedure for applying to study in New Zealand includes the following requirements: Academic results, letter of acceptance and acceptance of student accommodation in New Zealand issued by a New Zealand school, financial proof (stated). above), birth certificate, curriculum vitae, household registration, identity card, judicial record issued by the Department of Justice of the province or city where you have permanent residence registration (for students over 17 year old)…
All of the above documents must be notarized and translated.